FAQs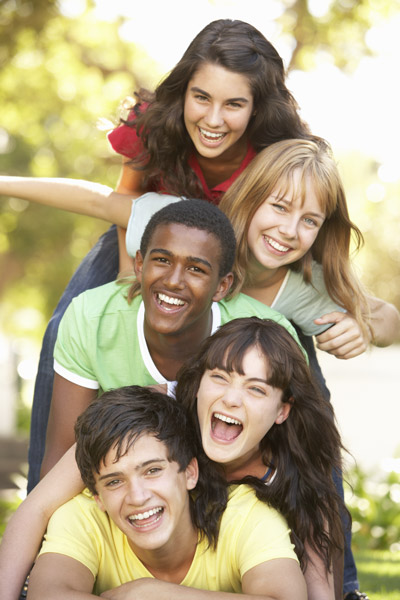 Expectant parents and parents of prospective patients are welcome to attend one of our monthly open house sessions. This allows you to see the office, meet several staff members, ask questions and see what Pediatric Care is all about. Call one of the office locations to schedule your visit to our next open house (Compton Road 513-931-6357 or West Chester 513-682-5400).

**Currently not being offered do to Covid 19 restrictions. 
Q: How do I get my baby started at Pediatric Care Inc.?
A: First call the office and make sure we are contracted with your insurance. After delivery, your baby will be seen by a physician on-staff at the hospital. Prior to discharge, you should contact our office to make an appointment for your newborn's first visit, usually 3 - 7 days after discharge.
Q: I am transferring my child's care from another practice. Are there things I need to do before the first visit at your practice?
A: Yes! First call the office and make sure we are contracted with your insurance. We will ask you to make arrangements for your child's previous medical records to be sent to us. If transferring from another practice please make an appointment after we receive your child's medical records. Having your child's past medical records will ensure continuity of your child's medical care. In addition, if your child takes any medication on a regular basis, it would be wise to be sure you have refills available on the original prescription from your child's previous pediatrician, in case there is a delay in getting your child into our office for an appointment.
Q: Can my child be seen at either location?
A: Yes. We recognize that many families may work in one location, but reside in another. For this reason, one office location may not always be as convenient as the other. You are always welcome to make an appointment at either our Compton Road office or our West Chester location. We have an EMR that is shared between both locations, you can rest assured that no matter which office your child is seen, the provider will have access to the complete medical records to ensure continuity of care.
Q: Will my child always be seen by the same doctor?
A: We have 4 board certified pediatricians and 2 certified pediatric nurse practitioners. You will always have the option of choosing which provider your child sees. We encourage our patients to schedule all well visits with one provider so that your family and the provider can develop a long-term relationship. Regarding sick visits, it may not always be possible for your child to see his or her regular provider, but you will always be able to choose another provider who has an appointment time available.
Q: What should I expect at my child's appointment?
A: Generally speaking, a well visit can take 20 minutes - 1 hour. This depends on the age of child, procedures or immunizations needed for that particular visit. A sick child appointment, can take 15 minutes - 45 minutes depending on the severity of the illness and any procedures that may need to be done. Often there are forms that need to be completed. A yearly information sheet and developmental assessments specific to your child's particular well visit are often needed. You may download forms, complete and bring them with you to your visit in order to save time. see link ( 1 mo. 2 mo, 4 mo, 6mo, 9mo, 12mo, 15mo, 18mo, 2yr, 2 1/2 yrs, 3yrs, etc.... (Form)
Q: What are your office hours?
A: Both locations are open Monday thru Friday 8:30 am to 5:00 pm. Saturday hours are available at our West Chester office from 8:30 am to 12:00pm. Both offices are at lunch from 12:00 pm - 1:00 pm.
Q: Do you accept walk in appointments?
A: Pediatric Care, Inc. does not encourage "walk-ins". In an ongoing effort to honor scheduled appointment times, the providers at Pediatric Care, Inc. have developed a policy regarding "walk-in" patient encounters. Patients who come to the office without a scheduled appointment will be offered the following: * A same day appointment with the first available provider. * A different day appointment with a specific provider.
Q: If my child is sick, how soon will the provider see him/her for an appointment?
A: If your child is sick, we typically see him/her the same day as you call.
Q: Do you take my insurance?
A: We take many insurance plans. It is always a good idea to contact your individual insurance carrier to see if Pediatric Care, Inc. is listed under their plan. You may also call our Billing Department at 513-728-4763 to verify that we are part of your plan.
Q: What is your financial policy?
A: You can review our financial policy on our Financial info page. For a complete, updated version of our financial policy please click on the link below. Office Financial Policy (Form)
Q: How do I arrange for medication refills?
A: To refill prescriptions, you can call the office during regular office hours or you can call the pharmacy. If you choose to call the office, ask to be connected to the refill line. Please have the patient name, date of birth, name of the medication, strength/dose, and pharmacy name and phone number. Prescriptions for ADD and ADHD controlled substances (Form) must be picked up at the office and require at least 24 hours advance notice.
Frequently Asked Questions Regarding Our Financial Policy
Q: What if I forget my insurance card?
A: If insurance coverage cannot be verified, you will be expected to pay in full at the time of service. If you are unable to pay the charges in full, you may be asked to re-schedule your appointment or make payment arrangements with our billing department prior to your visit.
Q: What happens if I can't pay my co-payment?
A: If you forget your checkbook, credit card or cash you may call the office prior to the close of day with your credit card number and you will not be assessed the $10 processing fee.
Q: My divorce decree states my ex-spouse is responsible for all charges incurred what if my ex doesn't pay?
A: We ultimately hold both parents responsible and will try to resolve the balance in a timely manner. If we are unable to resolve the account, it will be sent to collection with both parent's information. Please see our Policy for Divorced and Separated Parents